Rare Bird to publish 
Richard Kluger's 
Beethoven's Tenth
"Musical Mystery" by Pulitzer Prize–winning historian
imagines discovery of maestro's discarded symphony
LOS ANGELES—Rare Bird has acquired Beethoven's Tenth, which it calls "a bravura musical mystery and offbeat page-turner" by Pulitzer Prize–winning author Richard Kluger, tentatively scheduled for publication in the spring of 2018.
The nine celebrated symphonies of Ludwig van Beethoven (1770–1827), the last of them completed in 1824, are probably the most frequently performed works in the repertoire of philharmonic orchestras around the world. A tenth symphony that Kluger's novel attributes to the supreme master of that form is said to have been written in the summer of 1814 in Zurich, where the composer had secretly gone to seek expert treatment for his impending total deafness. Titled William Tell: A Dramatic Symphony, the work, according to Kluger's account, was a musical adaptation of Friedrich Schiller's play of the same name and differed from other Beethoven symphonies by including several vocal interludes between the instrumental passages in each movement. The symphony, reportedly cast aside by the composer, was uncovered only recently in the attic of the home where he stayed while undergoing treatments for his grave, career-threatening loss of hearing.
Why Beethoven, a native of Germany and longtime resident of Vienna, would have undertaken such a challenging project devoted to memorializing the Swiss folk hero, only to abandon it, is the heart of the mystery, along with the daunting—and at times perilous—task by modern-day music experts to determine if the remarkable find is authentic or an ingenious counterfeit.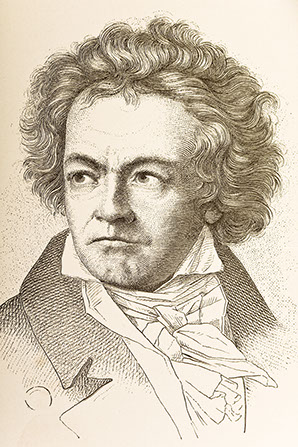 Kluger, best known for his works of American social history, including Simple Justice, the definitive account of the US Supreme Court's landmark 1954 school desegregation decision and a finalist for the National Book Award, and Ashes to Ashes, his Pulitzer winner, a critical history of the cigarette industry, is the author of six earlier novels. Beethoven's Tenth is his first work of fiction since The Sheriff of Nottingham, published twenty-five years ago and hailed by Time magazine as "a real parchment turner, richly imagined and beautifully written."
"We're excited to have Richard Kluger join our list of authors," said Tyson Cornell, founder and publisher of Rare Bird. "His Beethoven's Tenth is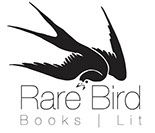 a twisty, deftly crafted whodunit that we feel will appeal to music lovers the world over—and anyone else who craves an ingenious tale of intrigue." Kluger, a transplanted easterner who has lived near San Francisco for the past fifteen years, added, "I'm delighted to connect with Rare Bird, a vibrant, up-and-coming West Coast publisher with national outreach."